Project Guru
21 Woodlands Close #05-15 Primz BizHub Singapore 737854
Reviewed by Cindy Chan・Submitted 28 Jun 2019・Project completed Jan 2019・Designer Clare Luo
As per title Point to note, maximum effort but minimal results. If you are someone big on effort then it's okay to go with them. We engaged her as she seemed really promising when she spoke to us on the space and design she had in mind. She was quite prompt at the start and so even though the rates were not the cheapest we went ahead with her. We met her a few times to decide on the design, lots of inputs from us were required. Over time it became clear that we had to consistently check on the project progress and review the work done. Sorry to say that workmanship is generally mediocre, had to keep pushing to ensure that the project is completed on time. Additional cost incurred for doing the storeroom was not informed to us earlier(during hacking and title selection), they gave some discounts after we raised the issue but we still had to pay over 1k for doing up the store room.. zzz. Post moving in, lots of touch ups were required, paint peels, floor panels were changed, toilet's sink piping was shaking, wall cracked twice. No doubt they came to fixed them all but it created so much inconvenience especially with a young child at home.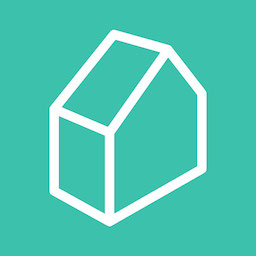 Response from Qanvast
Dear Ms Cindy,
Please accept our sincere apology on behalf of our company. We are very sorry to learn that your experience with Claire, our Design Consultant, was less than satisfactory. She should have handled the project in a proper manner, bearing in mind your design requirements and handing over an exquisitely designed project with minimal inconvenience to you.
We understand your frustration at having to accommodate our rectification work due to our workmanship. We are truly sorry about the inconvenience especially with a young child at home. We take full responsibility for that, hence we have tried our best to remedy the situation promptly.
Please be assured that this type of situation will never happen again. We have put in place processes to ensure that future projects will be delivered in a proper and timely manner.
We regret that we provided you with a less than satisfactory renovation experience and it is the exact opposite of what we pride ourselves on. We value our customers and understand the importance of delivering exceptional design, project management and customer service.
We will extend the warranty for your home as a gesture of our gratitude and sincerely hope that you will remain our valued customer.
We would like to thank you for the review which will help us improve our operations and services.
Hide
About Project Guru
ProjectGuru was founded with the aim of providing a one-stop destination for interior design and renovation services, by offering distinctive yet highly functional designs, with a personal touch to our customers. Our professional and highly trained design consultants are always on the lookout for innovative and creative ideas to create more values to your space, be it a residential home or commercial office. We work closely with our customers from preliminary consultation to project handover, ensuring our customers' requirements are accurately fulfilled and delivered. We design to inspire.
Read More
Rating
4.6
Based on reviews left by homeowners
Project Management
4.6
/ 5
Accreditation
Experience
Property Type
Projects
Average Cost (New)
Average Cost (Resale)
HDB
11
S$ 41,555.56
S$ 51,000.00
4-Room
8
S$ 45,000.00
S$ 47,000.00
Condo
1
-
S$ 26,000.00
1 Bedroom
1
-
S$ 26,000.00

The information is based on the projects we received in the past year and may not represent the firm's full portfolio and capability.
Good experience working with Claire
Verified Review
Reviewed by HU ZE・Submitted 4 Mar 2021・Project completed Oct 2020・Designer Claire
The renovation started late Sep 2020, and ended around Jan 2021. Overall, the experience working with Claire was very good. She is very experienced and innovative, meanwhile the site supervisor Charles is also very considerate and patient. She could communicate clearly with examples and pictures, and always responded timely. I am very satisfied with the glass work (backing glass, shower cube and kitchen sliding door). The window work is just normal, got wrong size at the very beginning. Plumber work is good except the installation of toilet bowl, there is odour coming out. However, after arrangement by Claire, they re-installed the toilet bowls and seems like fixed the issue. I would highly recommend Claire to my friend in future.
Read More
best ID to deliver your dream home
Reviewed by Wang Ying・Submitted 28 Feb 2021・Project completed Jan 2020・Designer Claire Luo
Claire是我通过微信公众号认识的,第一次见她就一见如故,觉得她人美心善。在装修方面我们也算是想法很多的家庭,经常会突发奇想,她一直都是很有耐心的跟我们讨论。在最早期我有很多喜欢的风格,自己也不知道到底喜欢什么。Claire通过我收集的照片,逐渐梳理出我喜欢的感觉和元素,融合到我家的设计中。除了外观,Claire也会综合考虑施工难度,价格,家庭整体需求,后期保养等各种因素,给出最适合我们的方案。她从来不会hard sell,永远是聆听我们的需求,结合她的专业经验给出意见。我们整个装修过程都超级顺利,没有出现任何的返工问题,装修如期完成,所有额外要求的细节Claire都列了清单记下来,尽快安排人员帮我们完成。最一开始还不觉得有什么,听了一些其他家庭装修的故事才意识到自己有多么的幸运。我们已经在新家住了快一年,每天看着美美的设计心情都很好。我们已经把Claire介绍给身边很多的朋友,大家和其他的ID比较后也都选择了Claire,纷纷给出好评。Claire业务能力强,值得信任,下次装修我们也依然会选择她
Read More
Highly recommended
Verified Review
Reviewed by Haqiim Muhammad・Submitted 7 Feb 2021・Project completed Nov 2020・Designer Catherine
My wife and i would first like to give our deep gratitude to Catherine for her top tier service.We have shortlisted alot of IDs and ended up with Catherine.She have been nothing but super helpful.Undoubtedly professional and definitely have a high level of patience in dealing with a perfectionist like my wife.Catherine is so pro active that she updated us on the slightest defects made good even before we could notice.Such dedication and commitment is top notch.Catherine even took the trouble to check on us even after the hand over date,came with a christmas gift.She is not just our designer,she is now our friend.The whole renovation process on the other hand was a smooth one.The service and workmanship exceeds our expectations.As me and my wife are newly weds ourselves,our circulation of friends are also at that age of getting married,settling down with a house,looking for good designers to entrust their house renovations,we are excited enough to share the good experience we had with Project Guru,with Catherine especially.We are satisfied with the outcome of our house,and will definitely recommend others.Thank you to Catherine and the team.
Read More
Projects
Canberra Street
Yishun
View all 43 projects
Frequently Asked Questions
What are Project Guru's reviews like?
Where is Project Guru's showroom?
Is Project Guru an HDB-registered or a Casetrust-accredited firm?
Project Guru is currently an HDB-registered firm. It is however not recognised under the Casetrust Renovation Business scheme.
If you would like additional assurance on the firm's reliability, you may want to opt in for the Qanvast Guarantee, a free initiative to safeguard your renovation deposits when you engage an interior firm through our platform.
Is Project Guru popular among homeowners?
Is Project Guru a reliable firm on Qanvast?
Yes, based on the reviews left by our community of homeowners who reviewed on our platform, Project Guru was accredited the Supertrust badge in 2020 and 2021.
The Supertrust badge is awarded based on a couple of factors, such as the number of projects the firm has closed (i.e. homeowners can trust them with renovation projects), ranked within the top 15% firms, and garnered at least 10 positive verified reviews in that year.
It's safe to say that these firms are approved by homeowners, like you!
What is the average renovation cost on the projects completed by Project Guru?
The average renovation costs of projects completed by Project Guru (in the past year) are S$43,273 for HDB and S$26,000 for Condo.
21 people enquired recently
This firm has a minimum budget requirement of S$40,000. You will not be eligible for the Qanvast Guarantee as this firm is not subscribed to Qanvast's recommendation service.